We Service:
ACURA • AUDI • BMW • BUICK • CADILLAC • CHEVROLET • CHRYSLER • DODGE • FIAT • FORD • GMC • GM • HONDA • HYUNDAI • HUMMER • INFINITI • ISUZU • JEEP • KIA • LAND ROVER • LEXUS • LINCOLN • MAZDA • MERCEDES-BENZ • MERCURY • MINI • MITSUBISHI • NISSAN • PLYMOUTH • PONTIAC • SAAB • SATURN • SCION • SUBARU • SUZUKI • TOYOTA • VOLKSWAGEN • VOLVO
Our service department features comfortable lounge. Enjoy our free WI-FI Internet Service, magazines, and kids books. We also offer night drop service. Consult one of our friendly representatives for special arrangements. Your satisfaction is our highest priority. We offer a complimentary mail reminder service. When you car is due for an oil-change, tire rotation, or inspection, we will send you a friendly reminder. Sign up the next time you bring your car in for service!
30,000 MILE SERVICE
60,000 MILE SERVICE
90,000 MILE SERVICE
AUTOMOTIVE AC SERVICE AND REPAIR
ALTERNATOR REPAIR AND SERVICES
BRAKE REPAIR AND SERVICES
CHECK ENGINE LIGHT
CLUTCH REPAIR AND SERVICES
CARBURETORS
COMPUTER DIAGNOSTICS
DRIVETRAIN
ELECTRICAL
EXHAUST SYSTEM
FLUSHES
FUEL INJECTION
INSPECTION DIAGNOSTICS
OIL CHANGE
OVERHAUL
EMISSIONS TEST
PRE-PURCHASE INSPECTION
RADIATOR REPAIR AND SERVICES
SMOG CHECK
SPEEDOMETER
STEERING AND SUSPENSION
TRANSMISSION REPAIR
TIMING BELT REPLACEMENT
TIRE SERVICES
TOWING
TUNE-UP
WHEEL ALIGNMENT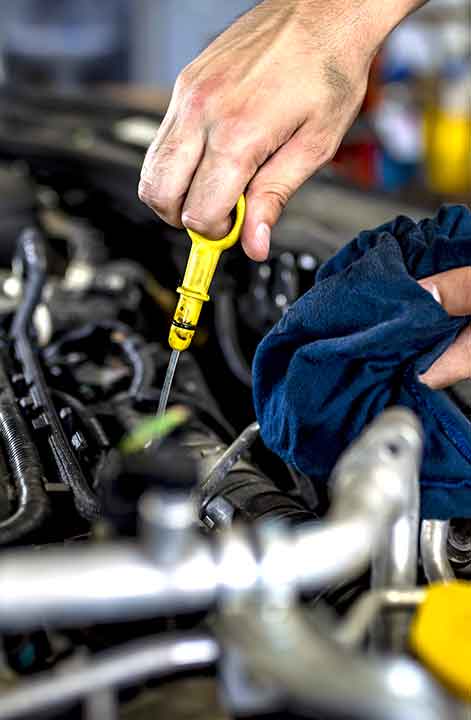 30/60/90K Mile Service
Even if you have taken good care of your vehicle, there comes a point when a full inspection by a professional should be done. 30/60/90K mile mark is a critical junctureS for maintenance because your vehicle. Our team of Certified Technicians understands the importance of having maintenance performed at the recommended time. Since our technicians are so knowledgeable and experienced, they can do a 30/60/90k service inspection on many makes and models.
Automotive AC Service & Repair
The main function of the air conditioner in your car is to cool the air that is coming into your passenger compartment using 3 main parts: the condenser, evaporator, and compressor.
The first thing our technicians will do is to discuss the faulty A/C system symptoms with you. After that, they will perform a visual inspection of the air conditioning compressor drive belt, serpentine belt and all other accessible components for damage, leaks or cracks. Then, they'll inspect the operation of the air conditioning compressor. They'll evacuate the refrigerant from the system if no damage or leaks are found, vacuum test it and recharge the A/C system with the help of an appropriate refrigerant that is in accordance with your vehicle manufacturer's recommendations.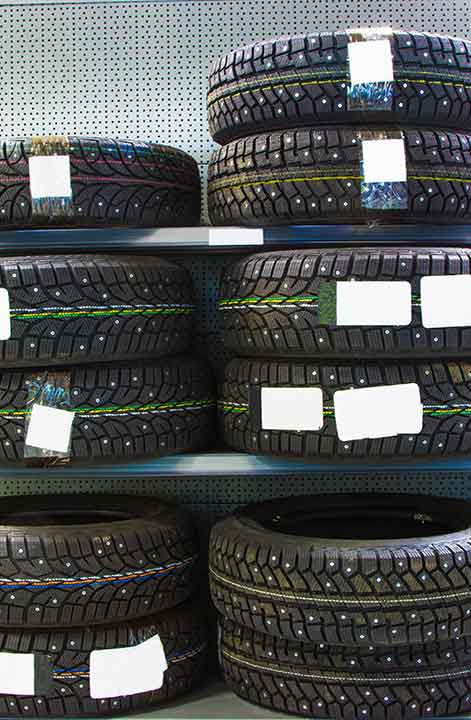 Tire Services
The certified technicians at our repair shop are experts in providing high-quality tire services, including wheel alignments, tire installations, tire balancing, tire rotations and tire inspections.
Wheel Alignment
A wheel alignment service is very important because it can expand the life of your tires. Even the smallest alignment issue can result in an uneven tire wear. Once your wheels are properly aligned, it's smooth cruising ahead, saving you tire wear, fuel, and ultimately...money.
Tire Installation
When you purchase new tires, they have to be in sets of 4, or at least in matching groups of 2 on each axle. This extends the life of your new tires and keeps your tire wear even. If you need help with your tire purchase, we can help you compare tire specifications and prices before you buy, to ensure you are getting the best new tires for your needs and budget.
Tire Balancing
Tire balancing happens each time you replace your vehicle's tires. Since tires wear depending on road problems and driving practices, uneven wear can be visible after the initial 1,000-2,000 miles of use. It's important to check your tires balance every 4,000-6,000 miles.
Tire Rotation
The tire rotation process consists of moving your tires from front to back, moving them from one side of your vehicle to the other or a combination of both. Regular tire rotation helps eliminate premature tire wear and could save you a lot of money on new tires. Visit our auto repair shop and let our trained technicians rotate your tires.
Steering/Suspension Repair & Services
You should inspect your steering and suspension system at least once a year or more, depending on your driving conditions. When you notice the first warning signs of a faulty steering and suspension system, you should pay a visit to our auto repair shop. Our expert technicians will diagnose the problem and fix it in no time. If you don't attend to these problems early, this may result in serious safety threats in the future.
Common warning signs that indicate you need to have your steering and suspension system inspected by our technicians include:
Tires shake or wander
Problems while driving on uneven roadways or dips
Having difficulties when steering
Steering seems to be slipping
Vehicle is still bouncing after going over a bump
Pulling to the side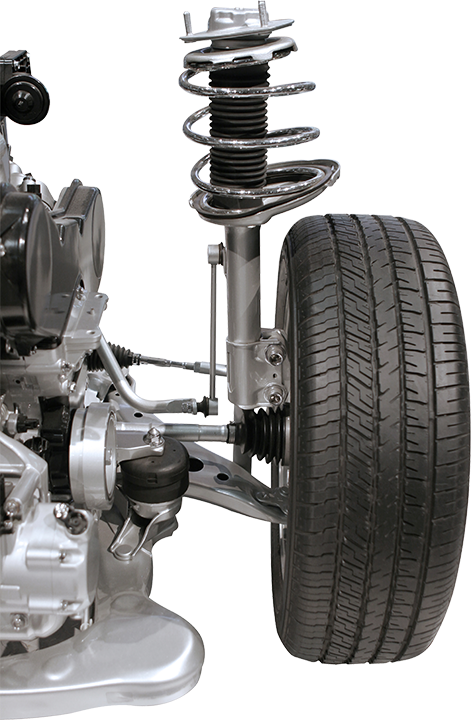 Transmission Repair
Our auto repair shop specializes in providing repairs for all types of transmissions, including automatic, semi-automatic and manual models. Our certified technicians pledge to work as long as needed to get your transmission running once more, regardless of how damaged it might be. Moreover, if our technicians determine that your transmission cannot be fixed, they'll replace it with a new one in a timely manner. No job is too big or too small for our auto repair shop.